Nothing like a good color challenge to get you back into the craftroom. Since COVID19 hit, I have been balancing working from home, raising two beautiful spunky boys while growing their sister (for arrival end of July!), and continuing to try to find creativity. Let me tell you, its been hard since my home office is also in my craftroom. While before this pandemic, I would have given anything to spend all day in my craft room, I am finding it hard to want to visit after work hours.
When my creativity is in a rut I try to find inspiration in other ways. Luckily, my friend and Stampin Up! demonstrator posted a group challenge using colors that spoke to me, which turned into this beautiful card!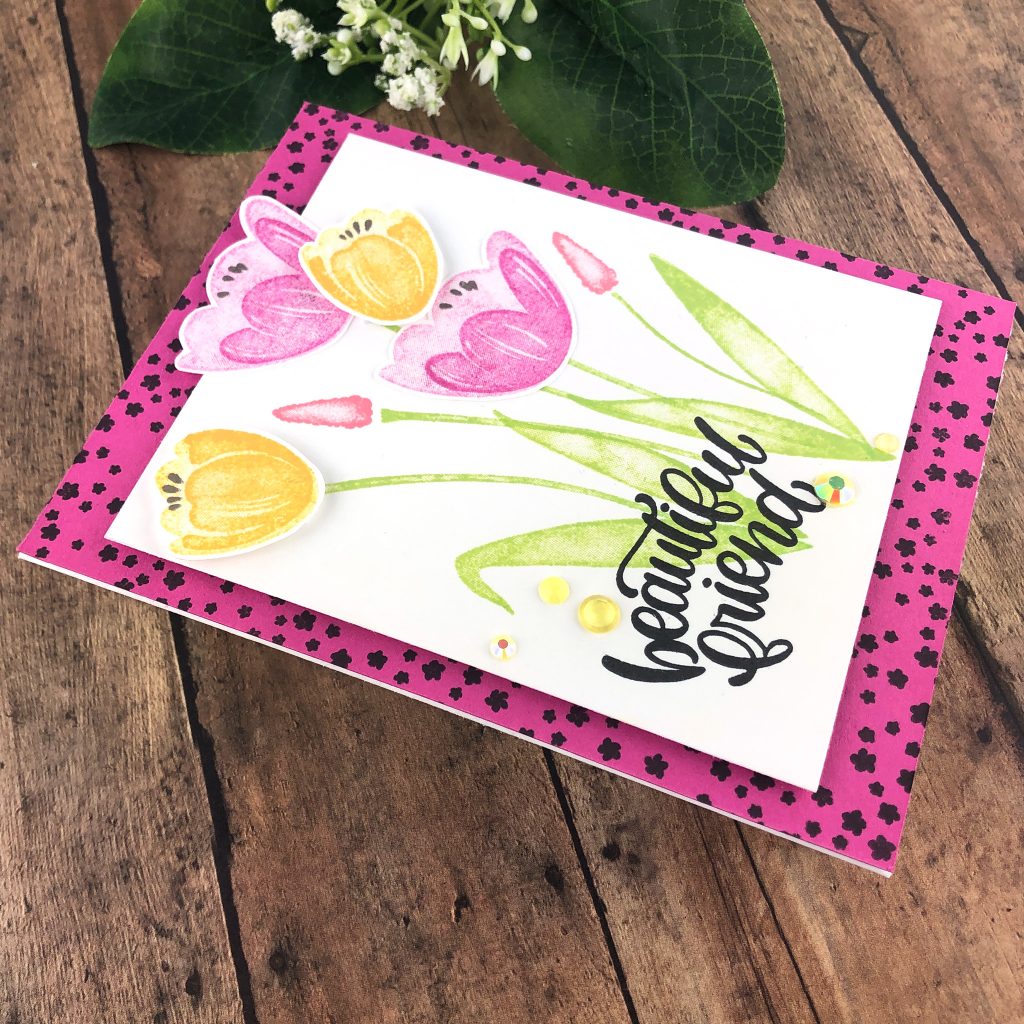 I used Stampin Up!s tranquil tulip set and my Simon Says Stamp ink in colors closest to Stampin Ups. Doll Pink, Green Apple, and Melon were the inks of choice!
I did multi generational stamping to get the two toned look of the flowers (stamping off for the lighter version).
I used a sentiment from the SSS Beautiful Butterflies set and added some yellow jewels for extra bling.
Where do you find inspiration when you need a pick me up?