I am a little late to the Let's Connect release due to the birth of my precious little girl! While my mojo is officially back, she has managed to occupy my time these last 4 weeks (along with her very active 2 bigger brothers). But I enjoyed these precious little moments in my craft room while she bonded with her daddy.
The Let's Connect release is amazing! So many great products that are perfect for the time of year with beautiful flowers and I can't wait to purchase the amazing Card Sharing stamp set so I can help others share handmade kindness!
I was blessed to be able to work with the Anna's Flowers set and it was so much fun!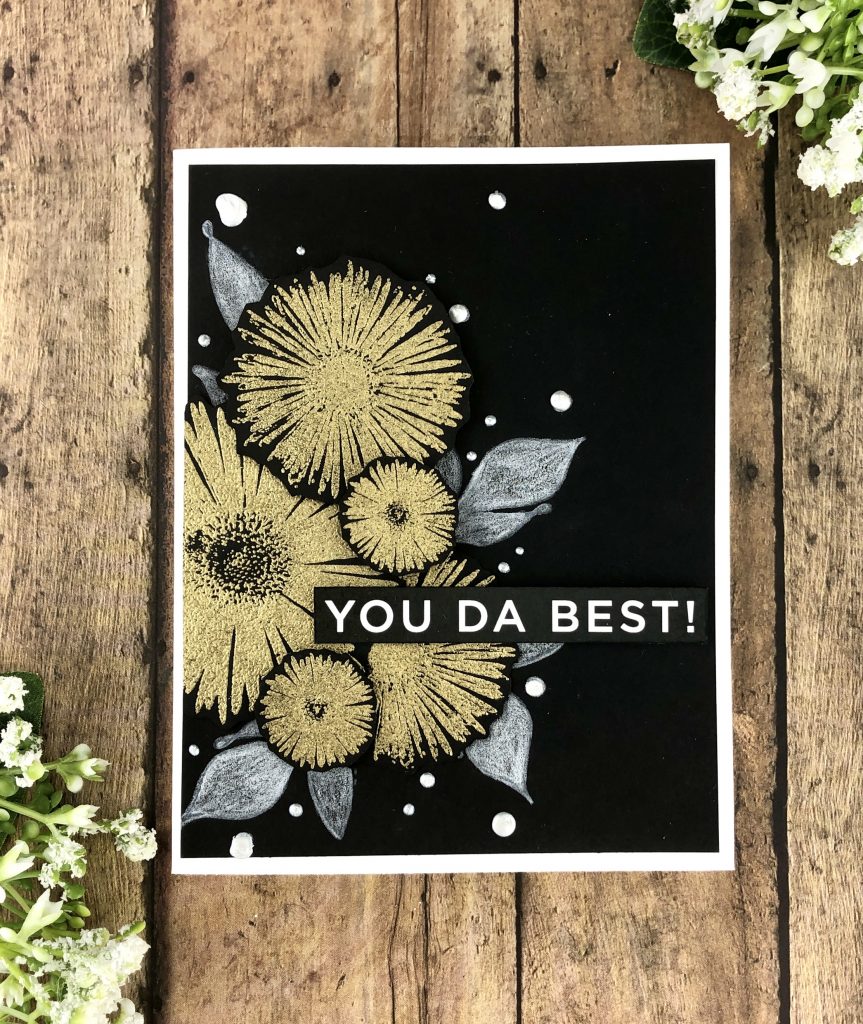 I really wanted to create an elegant feel so I started with black card stock and heat embossed the florals using my favorite gold colored embossing powder Liquid Platinum from Ranger.
I then cut them out so that I could pop them up on the background. I used another SSS set called Spring Flowers where I stamped them in white pigment ink for a starting point and then used a white colored pencil to shade them in. I finished the card off with some Nuvo white crystal drops and added a sentiment from the CZ Designs Reverse Love set!
What did you buy from this awesome release? Click here for more inspiration!